The sun is shining and the warm weather feels amazing, so it only makes sense to create a bright and flavourful dish that reflects and celebrates the beautiful summer weather we are having. Allow me to introduce this low carb Lemon-Parmesan Coconut Basil Chicken. All I can say is, it's so dang good!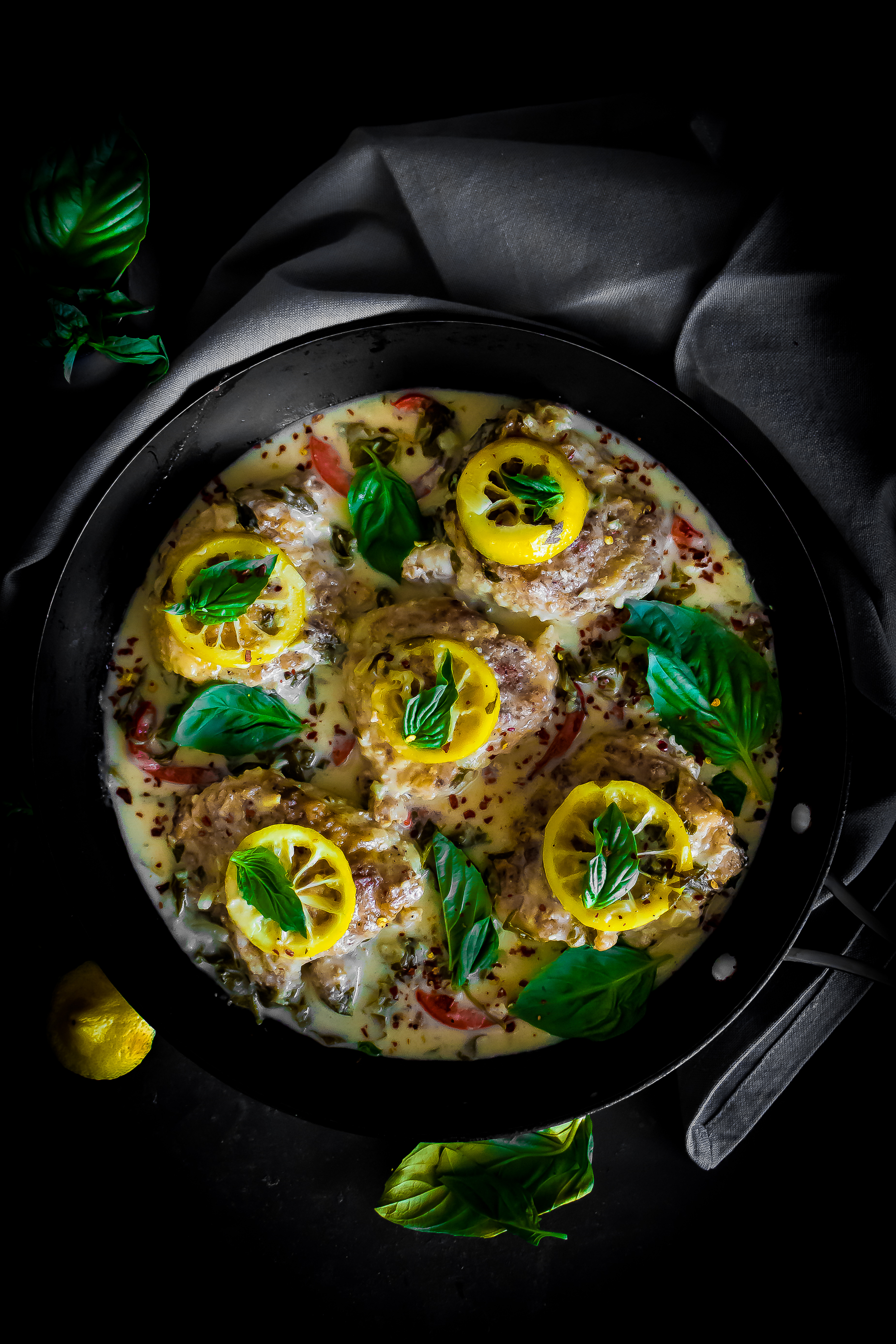 With the current pandemic we are facing, a lot of us are in quarantine, and in some cases, it has most of us spending quality time with our families, and cooking more. I think I have lost track of the number of dalgona coffees, banana breads and carrot cakes I have made….but I certainly refuse to jump on the pancake cereal trend because I like my pancakes the way God intended; four thick stacks with maple syrup and butter. It's always about the simple pleasures.
However, I have always believed in finding a healthy balance with food. So even when I have the occasional sweet indulgences, I always maintain a clean and healthy lifestyle the majority of the time. Health is the ultimate wealth, and so is this lemony-cheesy herbed chicken.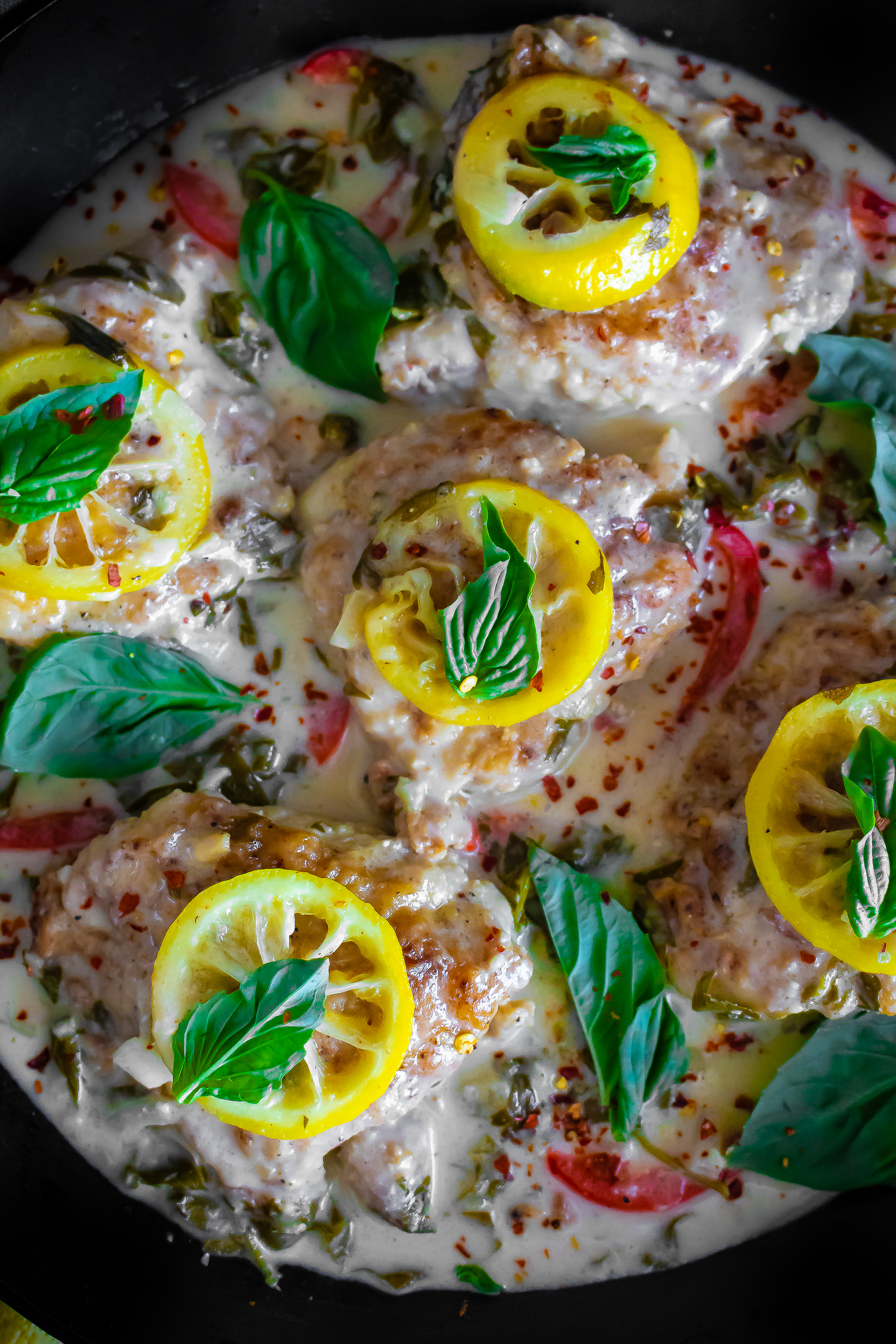 I actually cooked this dish for a good friend of mine who has been wonderful to me during the pandemic lockdown. Being on disability, I didn't have the mobility to wait in line for hours or carry heavy bags of groceries. The online grocery time slots were also unavailable due to a high demand of orders, so I was indeed in a pickle, facing a food apocalypse in my kitchen. Shiela, my wonderful friend, came to my rescue! She would take my grocery list and bring me groceries every week. Isn't humanity wonderful?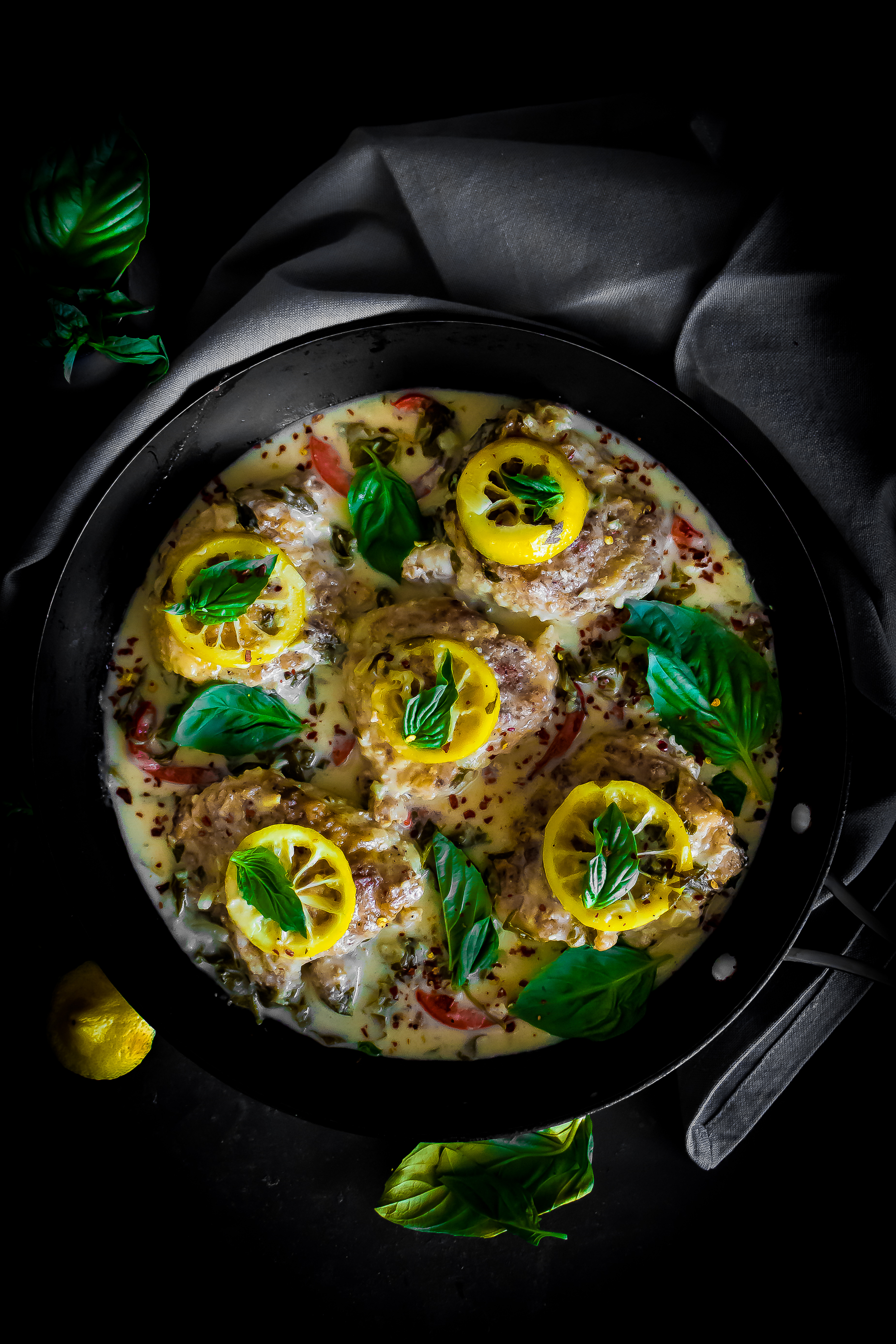 Even though things are slowly starting to normalize again, she still helps with my grocery shopping. My biggest love language is cooking and feeding people, so it was only fitting that I gift her with this delicious low carb recipe as a "thank you for being a friend…" (Golden Girls anyone?).
Feel free to pair this with roasted broccoli, cauliflower rice, or spiralized zoodles. You could also pair it with basmati rice, brown rice or roasted sweet potatoes if you're not low carb. 
LEMON-PARMESAN COCONUT BASIL CHICKEN
Ingredients
½ cup chickpea flour (or coconut flour)
1 tsp garlic powder
½ tsp kosher salt (plus more for seasoning)
½ tsp ground black pepper (plus more for seasoning)
5 chicken thighs, bone in and skin on
1 tbsp coconut oil
1 tbsp unsalted butter
4 cloves garlic, minced
2 shallots, chopped
Half a red bell pepper, thinly sliced
1 ½ cups Italian parsley, chopped
⅔ cup organic chicken broth
1 can (400ml) full fat coconut milk (refrigerated overnight)
½ cup freshly grated parmesan cheese
Half a lemon, sliced to circles
⅓ cup freshly chopped basil, plus more for topping
Instructions
In a large bowl, combine flour, garlic powder, ½ tsp salt and ½ tsp black pepper. Mix thoroughly, then dredge chicken thighs on all sides in the flour mixture. Set aside.
Heat a large deep skillet or dutch oven over medium-high heat and add oil. Once hot, add chicken thighs skin side down and sear until golden and crisp; about 6 minutes. Flip the chicken thighs and sear the other side for 6 minutes. Remove the chicken from the pan and set aside. Pour out the rendered fat and scrape out the browned bits.
Return the skillet to the stove and turn the heat down to medium. Add the butter to the pan until melted, then add minced garlic, shallots, red bell pepper and parsley. Cook for 1-2 minutes until fragrant, then add chicken broth, coconut milk, parmesan cheese and more salt and pepper until it reaches your desired taste. Add back the chicken, then add in lemon slices. Cover the skillet and let it simmer for 5-6 minutes until the chicken is completely cooked.
When ready, turn the heat off and remove the skillet from the heat. Stir in basil and garnish with basil leaves (optional). Serve!
Notes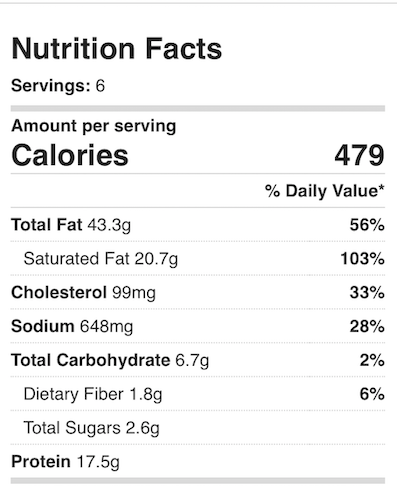 I'd love to see your creations! Kindly rate, comment, and share this recipe. When you make it, hashtag #mydigitalkitchen so I can re-share on my socials!