LEMON-PARMESAN COCONUT BASIL CHICKEN
Prep time:
Cook time:
Total time:
½ cup chickpea flour (or coconut flour)
1 tsp garlic powder
½ tsp kosher salt (plus more for seasoning)
½ tsp ground black pepper (plus more for seasoning)
5 chicken thighs, bone in and skin on
1 tbsp coconut oil
1 tbsp unsalted butter
4 cloves garlic, minced
2 shallots, chopped
Half a red bell pepper, thinly sliced
1 ½ cups Italian parsley, chopped
⅔ cup organic chicken broth
1 can (400ml) full fat coconut milk (refrigerated overnight)
½ cup freshly grated parmesan cheese
Half a lemon, sliced to circles
⅓ cup freshly chopped basil, plus more for topping
In a large bowl, combine flour, garlic powder, ½ tsp salt and ½ tsp black pepper. Mix thoroughly, then dredge chicken thighs on all sides in the flour mixture. Set aside.
Heat a large deep skillet or dutch oven over medium-high heat and add oil. Once hot, add chicken thighs skin side down and sear until golden and crisp; about 6 minutes. Flip the chicken thighs and sear the other side for 6 minutes. Remove the chicken from the pan and set aside. Pour out the rendered fat and scrape out the browned bits.
Return the skillet to the stove and turn the heat down to medium. Add the butter to the pan until melted, then add minced garlic, shallots, red bell pepper and parsley. Cook for 1-2 minutes until fragrant, then add chicken broth, coconut milk, parmesan cheese and more salt and pepper until it reaches your desired taste. Add back the chicken, then add in lemon slices. Cover the skillet and let it simmer for 5-6 minutes until the chicken is completely cooked.
When ready, turn the heat off and remove the skillet from the heat. Stir in basil and garnish with basil leaves (optional). Serve!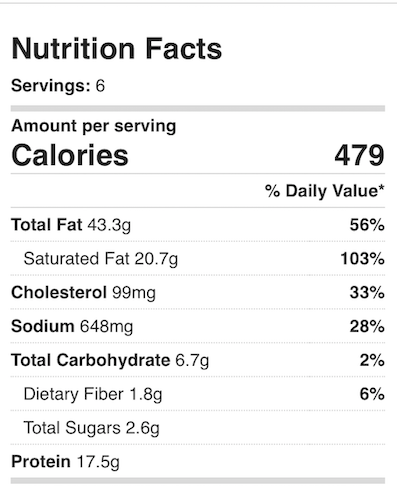 Recipe by
My Digital Kitchen
at https://www.mydigitalkitchen.ca/2020/06/12/lemon-parmesan-coconut-basil-chicken/