As the holidays are fast approaching, it can get a little overwhelming putting together your holiday recipe calendar. However, adding these Strawberry Orange Spiced Donuts to your holiday table is a yummy and easy idea. So, go ahead, do it! Plus, they are dairy free.
Guys, I have some news. Monday was my birthday! I am officially another year older and hopefully 5 years wiser.  So, rather than give you guys all the fun details regarding these delicious donuts, I have to tell you guys about my special day. Sorry guys, it only happens once a year!
My birthday celebrations started a couple days before my actual birthday, and it's still ongoing! On Friday, my cousins came down from Kitchener and treated me to a fancy birthday dinner at Cactus Club Café. It was an evening of wine, pasta, warm ambiance and reruns of vintage James Bond movies.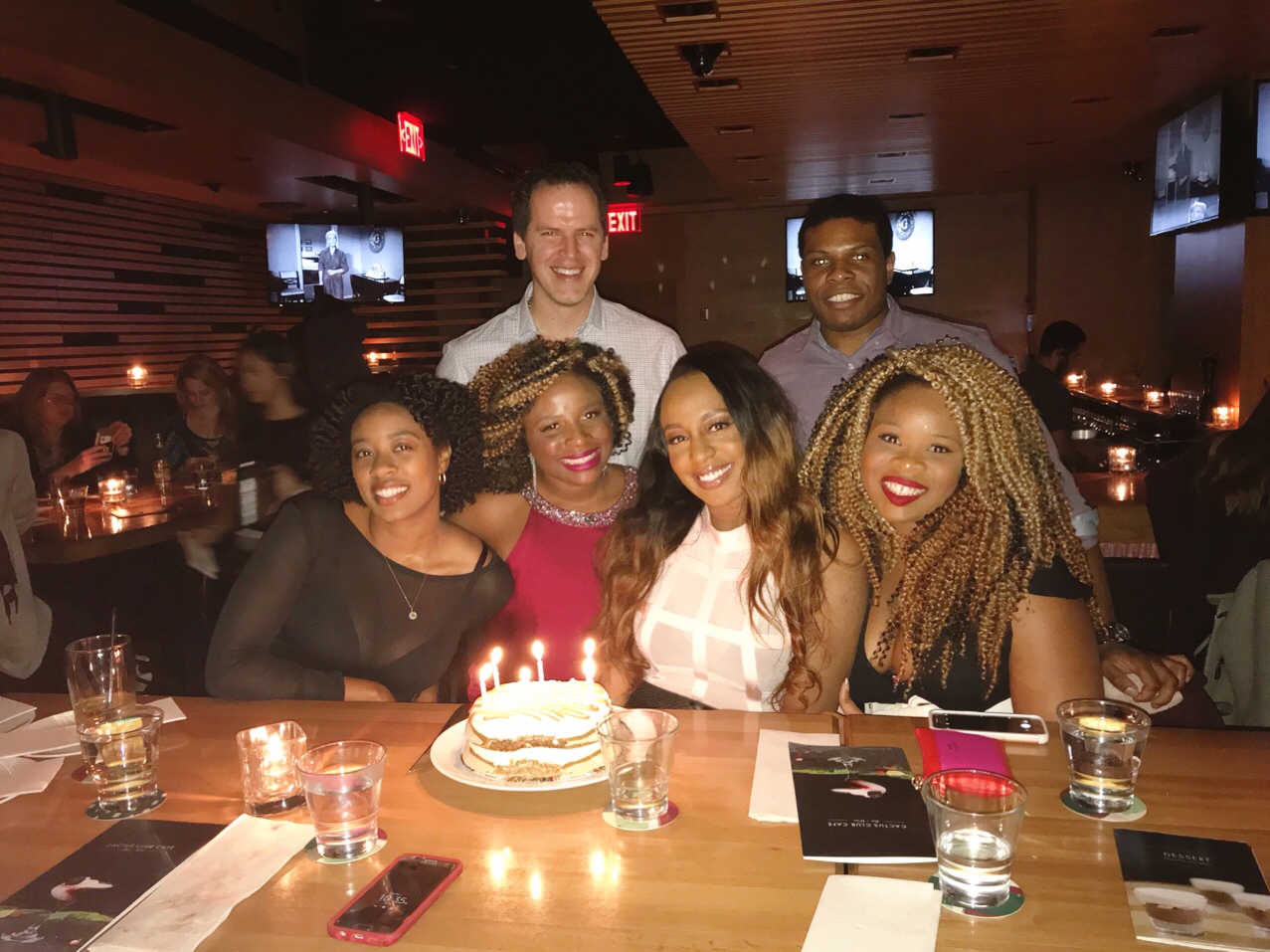 However, let's rewind back to a couple hours before my birthday dinner. I was driving to my friend's apartment in Mississauga to pick up a few things. With traffic being crazy and working on a time crunch, my plan was to dash in and out of her apartment so I could make it to my dinner reservations on time. Well, when I got there, I got the surprise of my life……
I mean, wow, I laughed, I cried, I gasped, I froze, I almost peed, it was amazing. On Monday, which was my actual birthday, I got a lot of wishes from my friends and family, and was also treated to sushi by one of my best friends whose birthday is actually today! Happy Birthday Teen! I'm pretty confident she would appreciate the little gift I put together for her special day.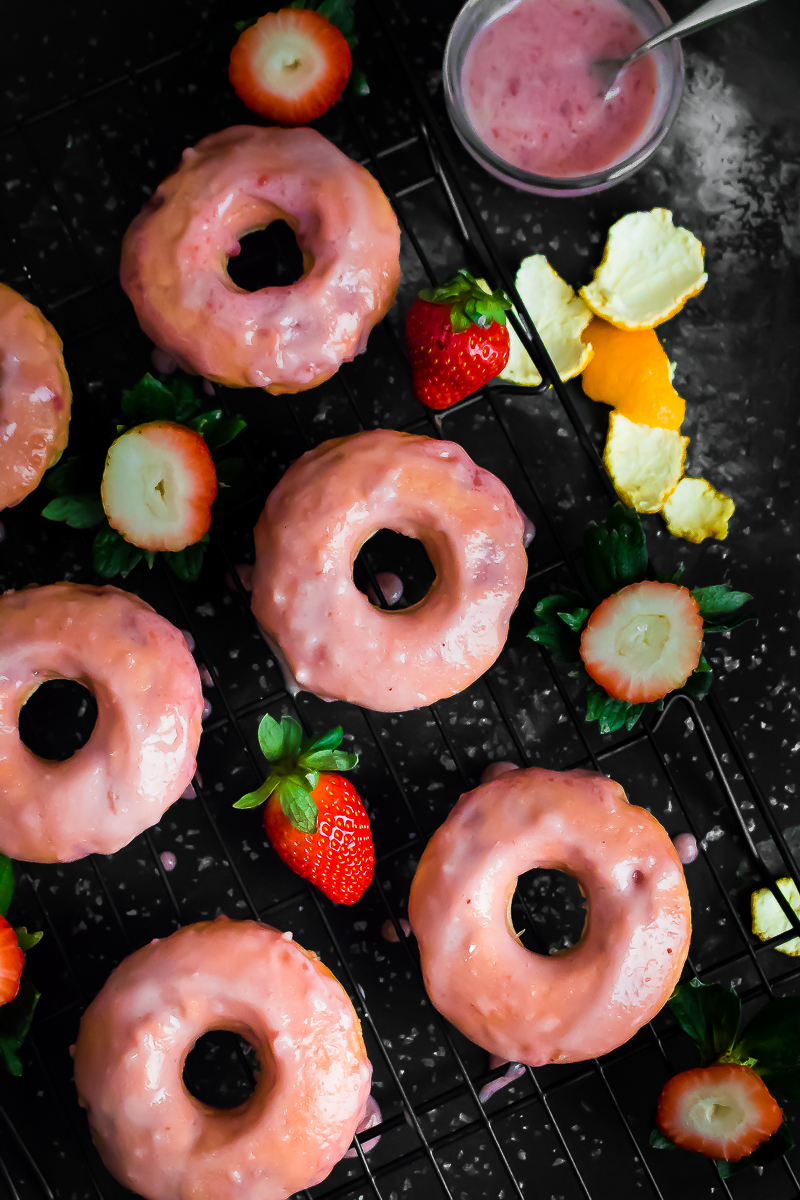 And finally, on Tuesday, my good friend Taylor from The Girl on Bloor invited me to attend a 5-course meal at the Chefs House, which was sponsored by McCormick. Lots of food, wine, fun and laughter.
All I can say is how grateful and honored I am to have amazing people in my life, and I couldn't ask for more. That's it, I'm lucky. Plus, when you spend the majority of your time working hard on your career or specific life goals, it's feels great knowing that you're appreciated. End Scene 🙂
STRAWBERRY ORANGE SPICED DONUTS
Donuts can also be a fun and easy dessert to add to your holiday table!
Author: Valerie Azinge
Recipe type: Dairy Free
Serves: 12 Servings
Ingredients
1 cup light spelt flour
¼ cup coconut palm sugar
1 teaspoon baking powder
1 tablespoon Vitamix winter spice seasoning
2 tablespoons unsweetened almond milk
½ tablespoon grapeseed oil
1 egg
½ teaspoon pure vanilla extract
Custard Glaze
2 eggs
3 tablespoons cornstarch
3 cups unsweetened almond milk
1.5 teaspoons vanilla extract
2 tablespoons pure strawberry jam
1-2 tablespoons coconut palm sugar, to taste
Instructions
Preheat oven to 325°F. Spray a donut pan with non-stick spray and set aside. In a large bowl, mix together flour, baking powder, winter spice seasoning, and sugar. Set aside. In a smaller bowl, whisk together almond milk, oil, egg and vanilla. Slowly mix in the wet ingredients into the dry until incorporated.
Using a large ziplock bag with the corner cut off, pipe the donut batter into the donut pan until about ⅔ full. You should have all 12 cavities filled. Bake for 11-13 minutes until golden brown. Set aside when ready and let it cool for about 10 minutes in the pan before transferring them to a cooling rack.
Now it's time to make the custard glade. Place a skillet over medium-high heat and whisk eggs, milk and cornstarch until thick. This should take about 10-15 minutes. When ready, mix in strawberry jam, sugar and vanilla. Glaze donuts after the custard has cooled. Enjoy.