Clams don't always have to be eaten with white sauce. How do I know that? Because this Pizza Clam Arrabbiata with a light spelt crust will make you fall to your knees like It made me!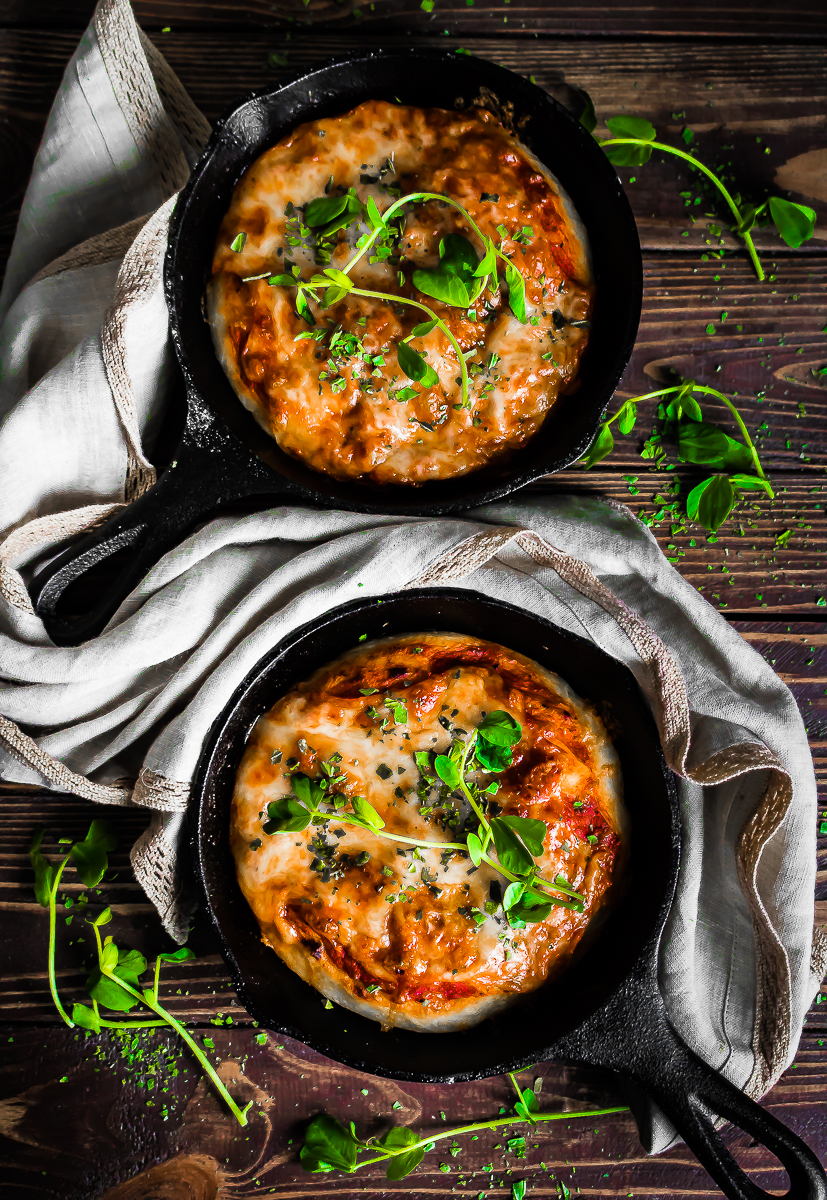 Anyone who knows me is well aware of two things: 1) my insatiable love for pizza; 2) my quest to make the perfect pizza, and I'm talking lightly puffed edges with selective browned spots around a soft and thin crust. I've literally been trying out different ways to make the best pizza with the perfect crust, and I'm guessing that by the tone of this post so far, you're thinking I've finally achieved that with this recipe. Well, nope! But close enough.
Don't get me wrong, this Pizza Clam Arrabbiata was amazing on all levels. However, being the perfectionist that I am which a slight case of OCD, I'll be 100% content when I create my dream pizza, and believe me, you'll hear about it. I just purchased a pizza stone, so stay tuned!
When you think arrabbiata, you think spicy red sauce tossed with penne or any pasta, or even a great dip for bread. Although it's not uncommon to find arrabbiata pizza, it definitely adds a unique touch as a pizza sauce because of that extra spicy kick you get from the chili. Arrabbiata mainly consists of tomatoes, onions, garlic, dried chili, red wine and olive oil. That's it! So simple and yet so satisfying.
Finally, the addition of the clams takes these mini pizzas to a whole new level. I add protein to all my meals, even pizza! But being pescatarian, I've added shrimp and scallops to my pizza recipes before, and they didn't quite do it for me. There's something about the texture of shrimp and scallops that don't quite mesh well with pizza, at least according to my palate. Plus, if you're using them as toppings before adding the cheese, they have a high chance of being overcooked and chewy, which is a no no. However, clams already have a meaty texture, so they make a great pizza topping for pescatarians like myself. It checks on flavor, texture, and of course, extra protein.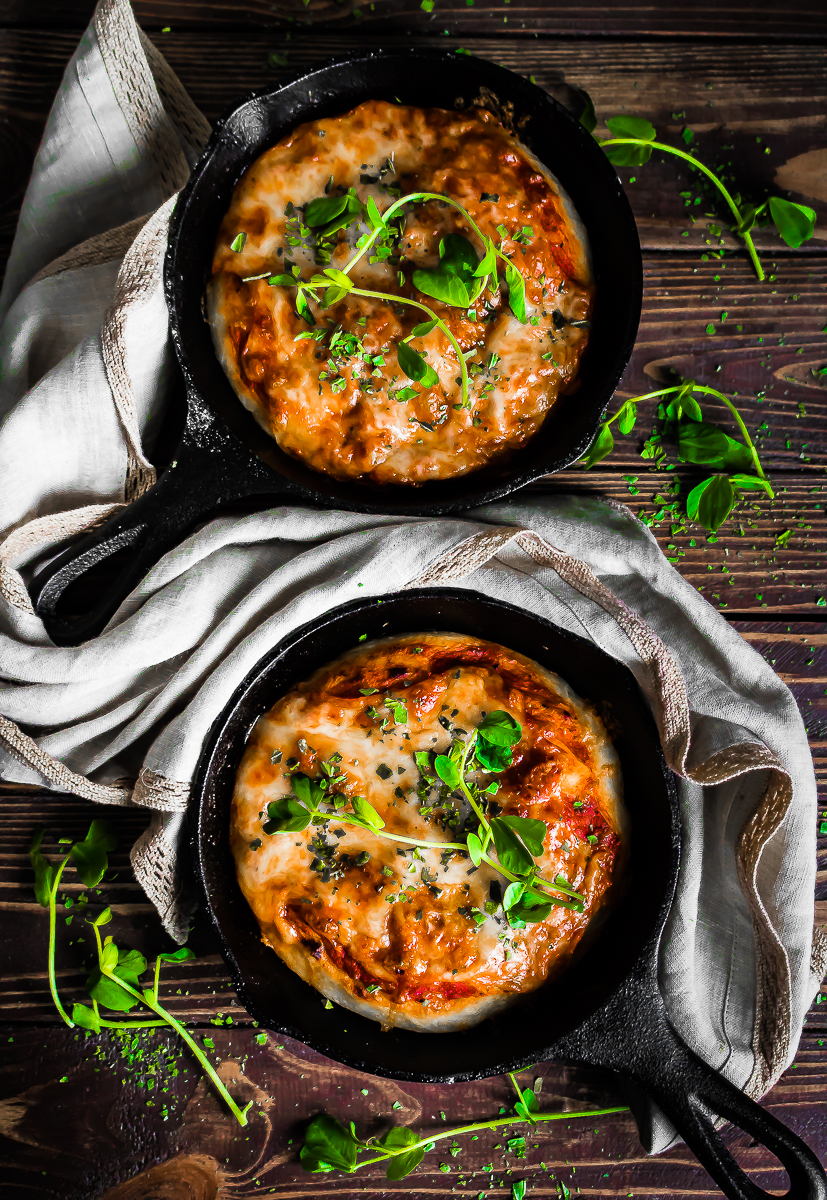 Don't forget to tag @mydigitalkitchen or #mydigitalkitchen on Instagram or leave a comment below or on my Facebook page when you try this recipe. I'd love to see what you come up with!

PIZZA CLAM ARRABBIATA
Pizza Clam Arrabbiata with a light spelt crust and low sodium tomato sauce.
Author: Valerie Azinge
Serves: 4 servings
Ingredients
For the crust
1 cup warm water
1 teaspoon instant yeast
1 teaspoon cane sugar
2 cups light spelt flour
1 teaspoon sea salt
For the sauce
1 teaspoon virgin olive oil
1 cup chopped red onion
4 cloves garlic, minced
½ cup red wine, like cabernet sauvignon
1 tablespoon chopped fresh basil
2 small chili peppers, thinly sliced
2 tablespoons tomato paste
1 tablespoon fresh lemon juice
¼ teaspoon ground black pepper
2 (14.5 ounce) cans peeled and diced tomatoes
Toppings:
1 cup mozzarella cheese
½ cup steamed clams
Pea shoots (optional)
Instructions
Start by making your pizza dough. In a small bowl, combine water, yeast and sugar and let it stand until it foams at the top.
Attach a dough hook to a stand mixer and combine flour and salt. Increase the speed to medium and add yeast mixture until a soft ball forms. You want to mix for at least 3 minutes, otherwise, the dough will be really sticky and hard to handle.
Transfer the dough onto a floured surface and knead for a few minutes to prevent sticking. Your dough should be soft but not sticking to your hands. Place dough in a lightly oiled bowl and cover with plastic wrap or a clean cloth. Let the dough rise in a warm or humid area for about 30 minutes – 1 hour.
While the dough is rising, prepare your arrabbiata sauce. Heat oil in a large saucepan over medium heat. Sauté the onion and garlic or 5 minutes. Stir in wine, basil, chili pepper, tomato paste, lemon juice, black pepper and tomatoes. Bring to a boil and reduce heat to medium, and simmer uncovered about 15 minutes. Remove from heat and set aside.
Set your oven to 525°F and spread out two mini cast iron skillets. Sprinkle some cornmeal in the skillets. Divide pizza dough batter and place half of the dough in the freezer sealed in an airtight bag. This will be stored for later use. Divide half of the other dough between the two skillets and press until all edges are covered. Lightly brush the edges with a little bit of olive oil. Top with arrabbiata sauce, clams, and mozzarella cheese and place the skillets in the bottom rack of the oven. Bake for 5-8 minutes.
Top with pea shoots or basil leaves. Serve immediately.
Nutrition Information
Serving size:
4 servings
Calories:
293
Carbohydrates:
38g
Sodium:
19mg
Protein:
11g