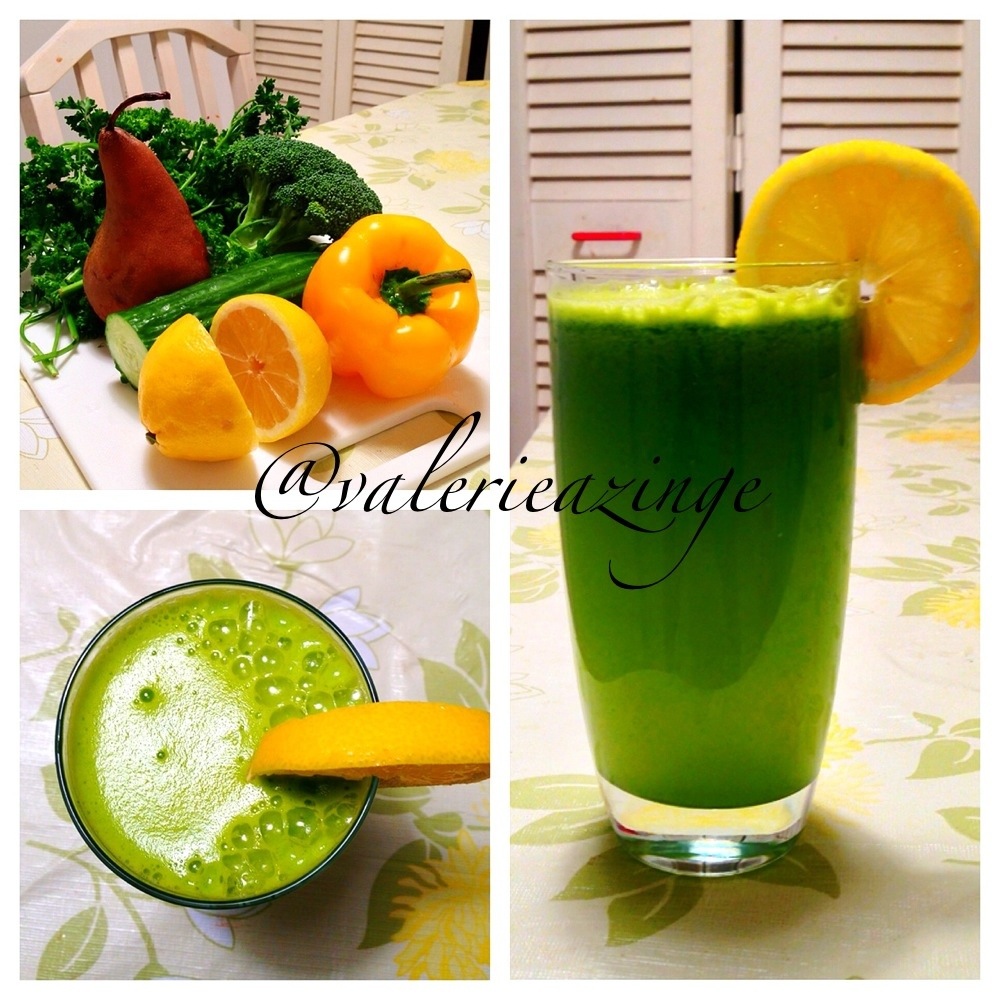 Happy Easter everyone! I know I had a great Easter feast with my family yesterday, and I ate a lot of sinful but yummilicious meals, but I don't regret it one bit! I am human 🙂 However, there's a reason why such festivities are only practiced occasionally, and with that being said, it's time to get my body back on track with this refreshing detox juice 😉
Recipe:
3 cups organic parsley (with stems)
1 large organic broccoli crown
1/2 a large organic cucumber
1 organic pear
1 organic yellow pepper (or green)
1 organic lemon (peeled)
Place all ingredients and a juicer and consume immediately after juicing. Early consumption of raw juices is essential for preserving the active enzymes which carry the nutrients to several organs in your body.