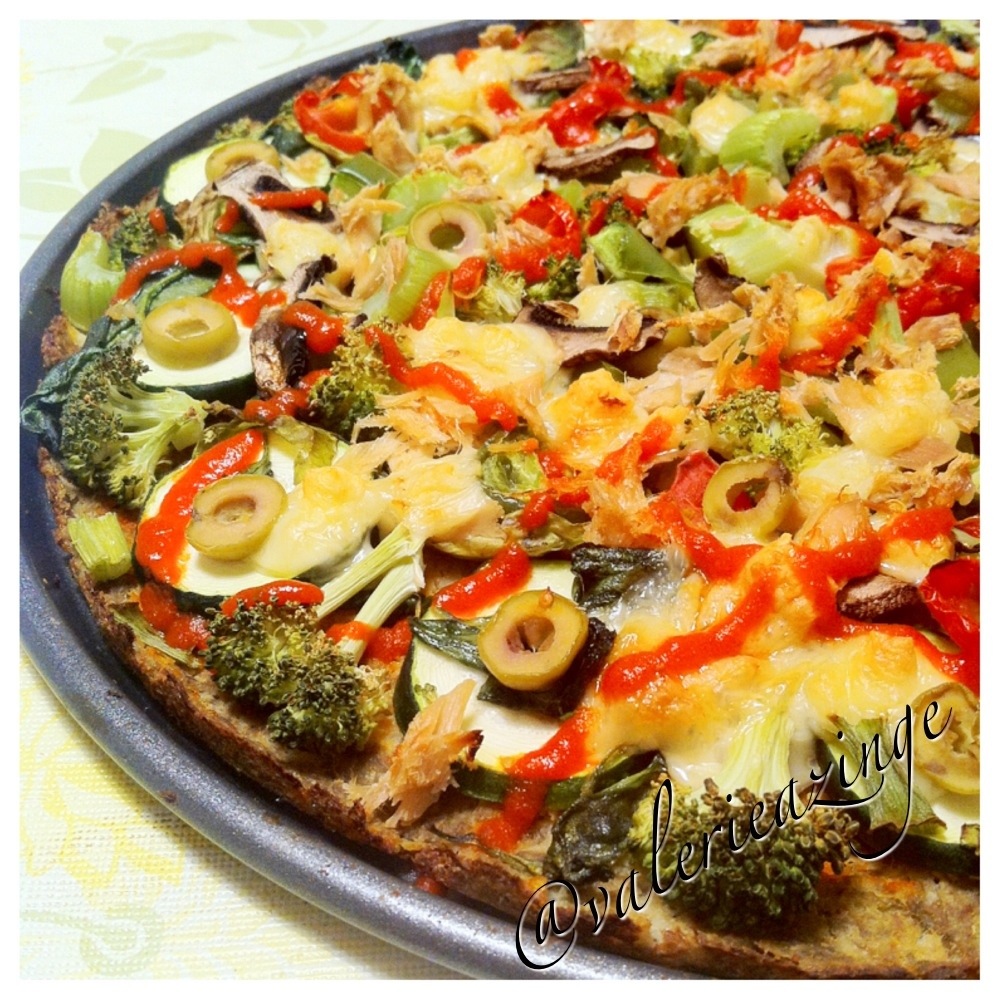 Oh boy….where do I start? This recipe has everything! WARNING: this blog will have a slight overdose of cauliflower pizza recipes! Just saying 😉
Recipe for crust:
1 small cauliflower head
1/4cup brown rice flour
1 tbsp flaxseed meal
1 organic cage free egg
1/2 tsp oregano
1/4 tsp curry
1/4 tsp thyme
1/4 tsp ground black pepper
pinch of sea salt
Topping:
1 can sodium free organic wild albacore tuna
Zucchini
Spinach
Brussels sprouts
Broccoli
Green pepper
Jalapeños
Celery
Green onions
Grape tomatoes
Sliced mushrooms
Green olives
Partly skimmed organic mozzarella cheese (yup! Told you it was loaded!)
Preheat oven to 350 degrees.
Slice cauliflower florets into small pieces and place in food processor or blender until rice texture forms, then place rice blend in the microwave for 5 minutes.
Mix other ingredients together and add to cauliflower when ready.
Place cauliflower batter mixture on a non stick pizza pan and spread out to make crust.
Top with toppings of choice and place in oven for 35-40 mins (mine took 35 minutes).
Enjoy the party in your mouth!