Kick starting your new year with a healthy and hearty breakfast is a great way to stay true to your dietary goals in 2018! Luckily, this Sweet Potato Spinach Breakfast Hash is a no fuss paleo dish you can put together or prep ahead in no time!
Happy New Year to all my wonderful readers! Although I may be late with the new year's wishes, there's a reason for that, since this in indeed my first post in 2018! Unfortunately, the reason for my absence was due to being sick. I caught pneumonia during the holidays and it lingered into the New Year. Pretty scary stuff actually because I've never had it before. At first, I thought I had the flu, so I figured, meh, lots of honey lemon tea, Advil, Netflix and sleep and I'll be up and running again in a couple days.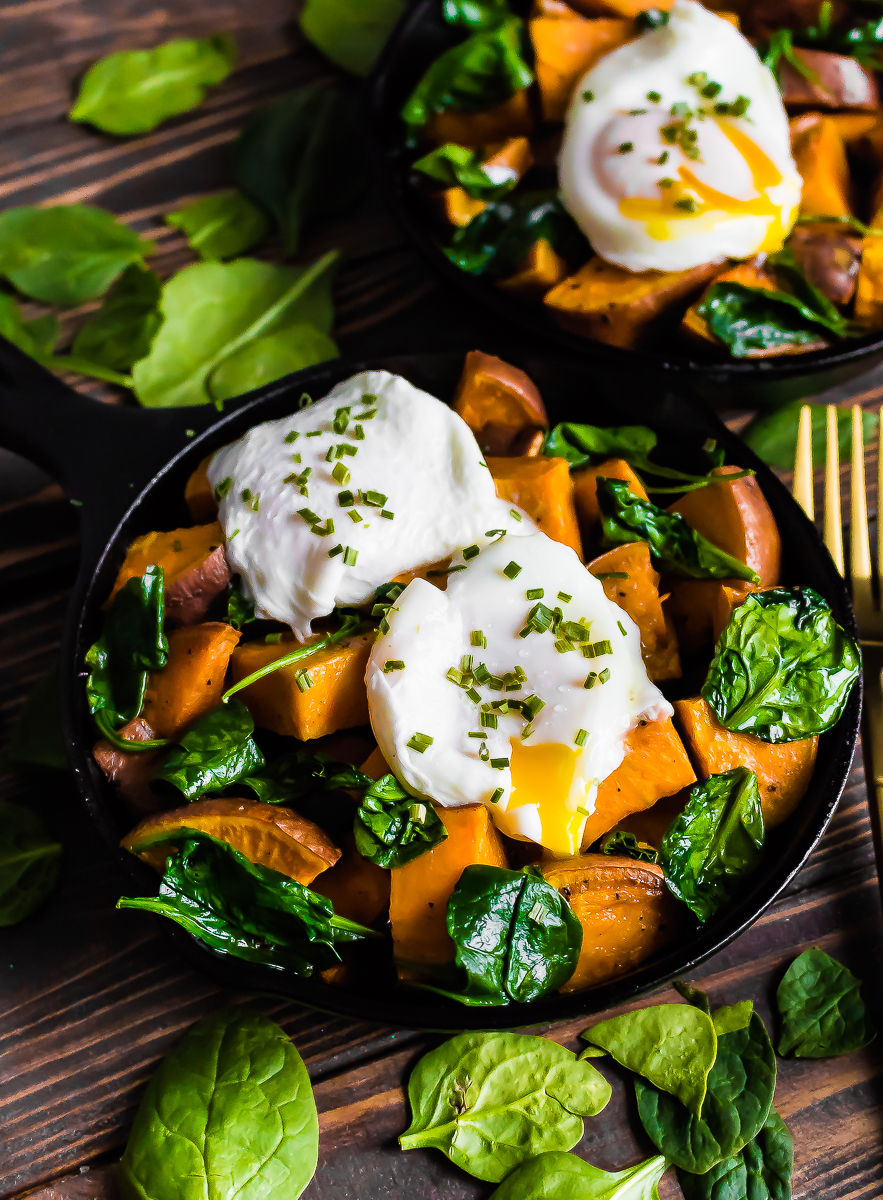 Well, you know that phrase "God played a mean joke on me?" Yup, you guessed it. Sad part was it wasn't funny, and I wasn't laughing. On the contrary, I had to call 911 to take me to the emergency a day before New Year's Eve because I was too sick to drive myself. Like I said, scary stuff! I was also asleep before the countdown on New Year's Eve. What a way to start the New Year eh? Welp!
Now, I am pleased to report that I am 90% better! 10% being that I still get occasional headaches and fatigue. But 2018 is looking pretty good for me! I'm strengthening my immune system with turmeric tea, a high protein diet, more exercise, fruits and vegetables, sleep and lots of H2O. And regardless of any mishaps or inconveniences I may have had before getting here, they have been abandoned in 2017. I started 2018 with a big smile on my chubby face.
Before I continue rambling about myself, I may as well tell you why I'm starting this blog post with this sweet potato spinach breakfast hash. I know a lot of people make resolutions to eat better and exercise more, but knowing how busy the start of the new year can be, it can get pretty hectic thinking of quick and healthy meals to make. Luckily with this recipe, you could prep it a day in advance and also pair it with poached, boiled, scrambled or fried eggs! See, I love you guys! You can also serve it with raw spinach and light dressing if you're feeling wild. Although personally, I prefer my spinach cooked because I'm not a fan of its raw texture. I hate feeling like I'm chewing a thick rubber band.
So, until my next post, stay warm, stay hydrated, stay positive, stay inspired, stay focused, show love, accept love, eat, pray, smile, make friends, cuddle a puppy, and always remember to be grateful for all little things that make your life just a little more enjoyable. I'll leave you with my current eerie but beautiful view. Cheers!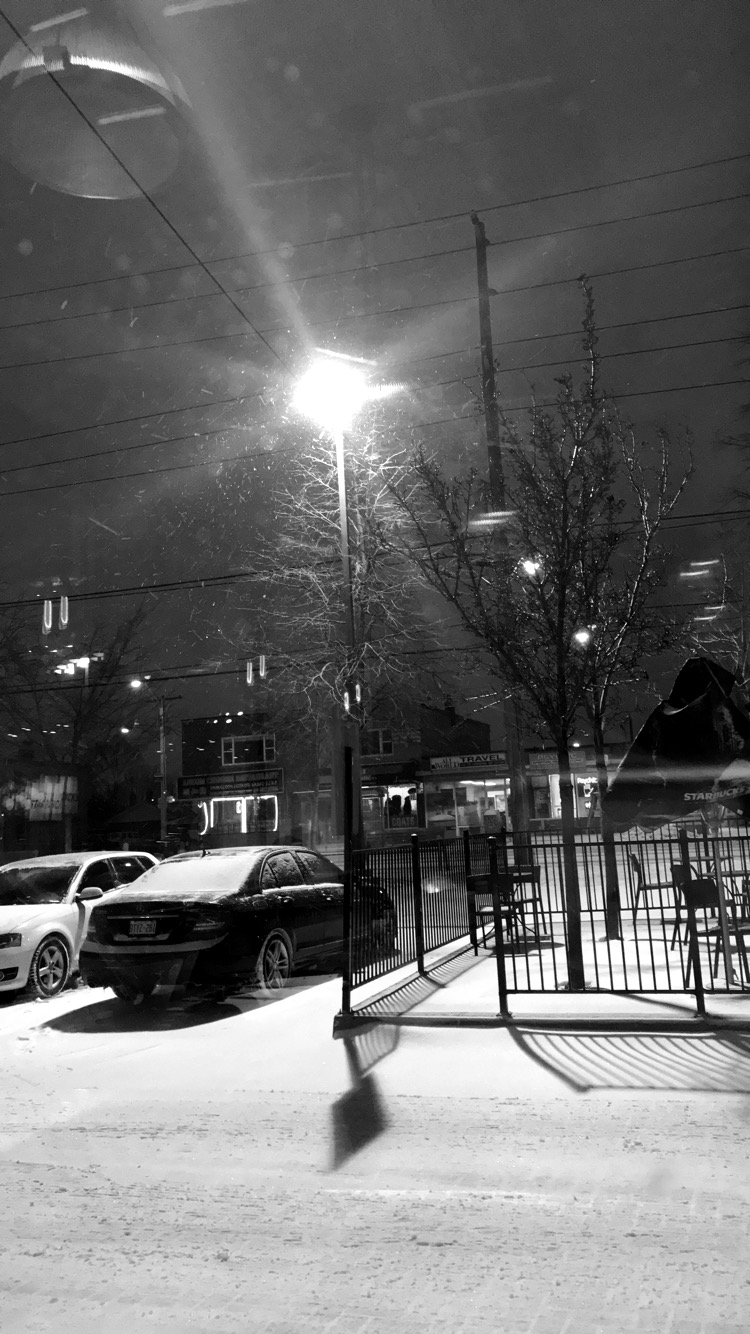 SWEET POTATO SPINACH BREAKFAST HASH
A healthy breakfast to kick of your new year in the right direction!
Author: Valerie Azinge
Recipe type: Paleo
Serves: 4 Servings
Ingredients
2 large sweet potatoes, chopped
4 cups baby spinach, withered
4 eggs, poached
salt and pepper to taste
2 tablespoons olive oil
Dried herbs, for garnish
Instructions
Preheat oven to 425°F and season 2 mini cast iron skillets with olive oil. To season, simply dip a paper towel in olive oil and pat the inside of the skillet. Alternatively, you can line a baking sheet with foil paper and grease the baking sheet with a drizzle of olive oil.
Place chopped sweet potatoes in the seasoned skillets and season with salt and pepper. Toss potatoes with 2 tablespoons of olive oil. Transfer skillets to the oven and bake for 20-25 minutes. Remove from oven and set aside.
* Top with spinach, eggs and herbs. Serve and enjoy.
Notes
To wither your spinach, simply place a skillet over medium heat, add 1 teaspoon of olive oil and stir your spinach until withered. You can also enjoy this recipe with scrambled, fried or boiled eggs.