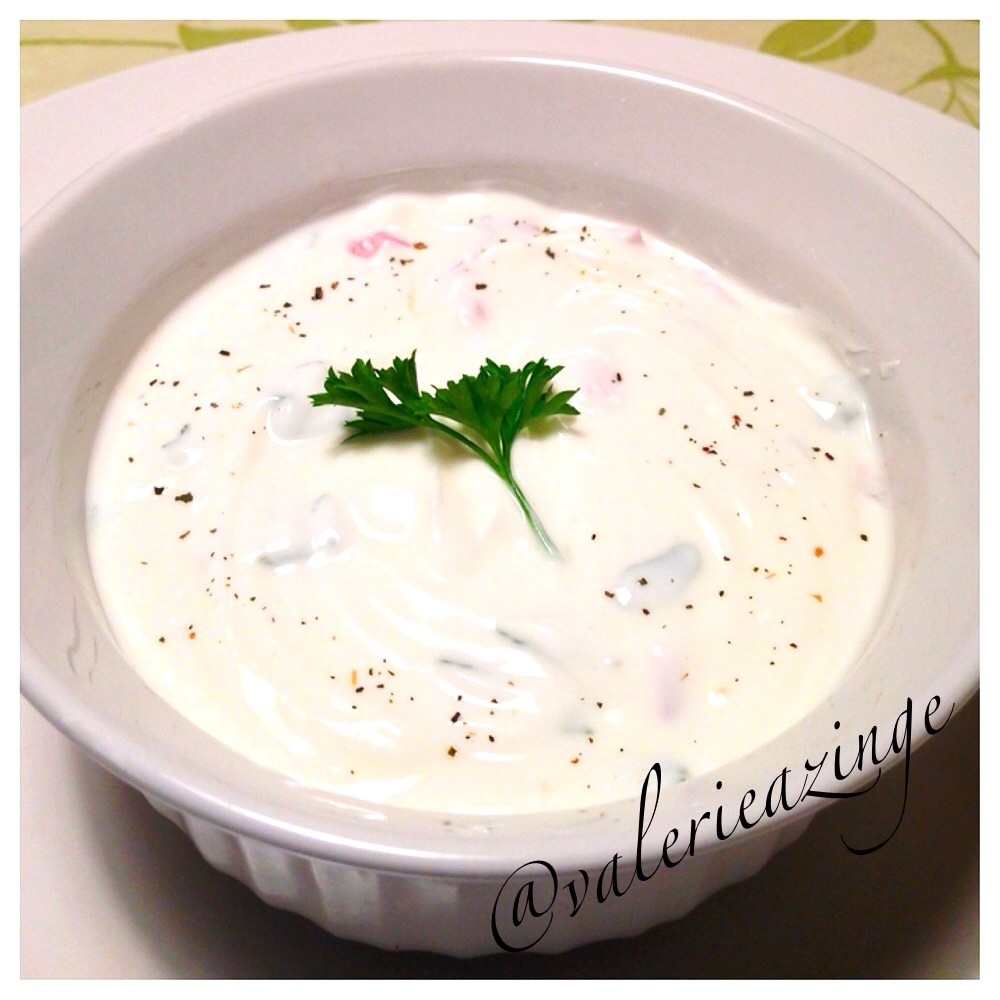 I had no idea that making this sauce would be so easy and delicious! Definitely a healthier substitute to the regular tzatziki sauce. I will be posting a recipe with this sauce soon just to give you an idea of meals you can enjoy with it.
*Note: for vegans, you can substitute the greek yogurt for coconut yogurt with this recipe.
Recipe:
1 cup organic non fat plain greek yogurt
1 tbsp diced red onions
1 tbsp organic mint leaves (chopped)
A dash sea salt
A dash of basil (fresh or dry)
1/2 tsp lemon juice (squeezed)
Mix all ingredients in a bowl and store in the refrigerator until mixture is chilled. Serve when ready.