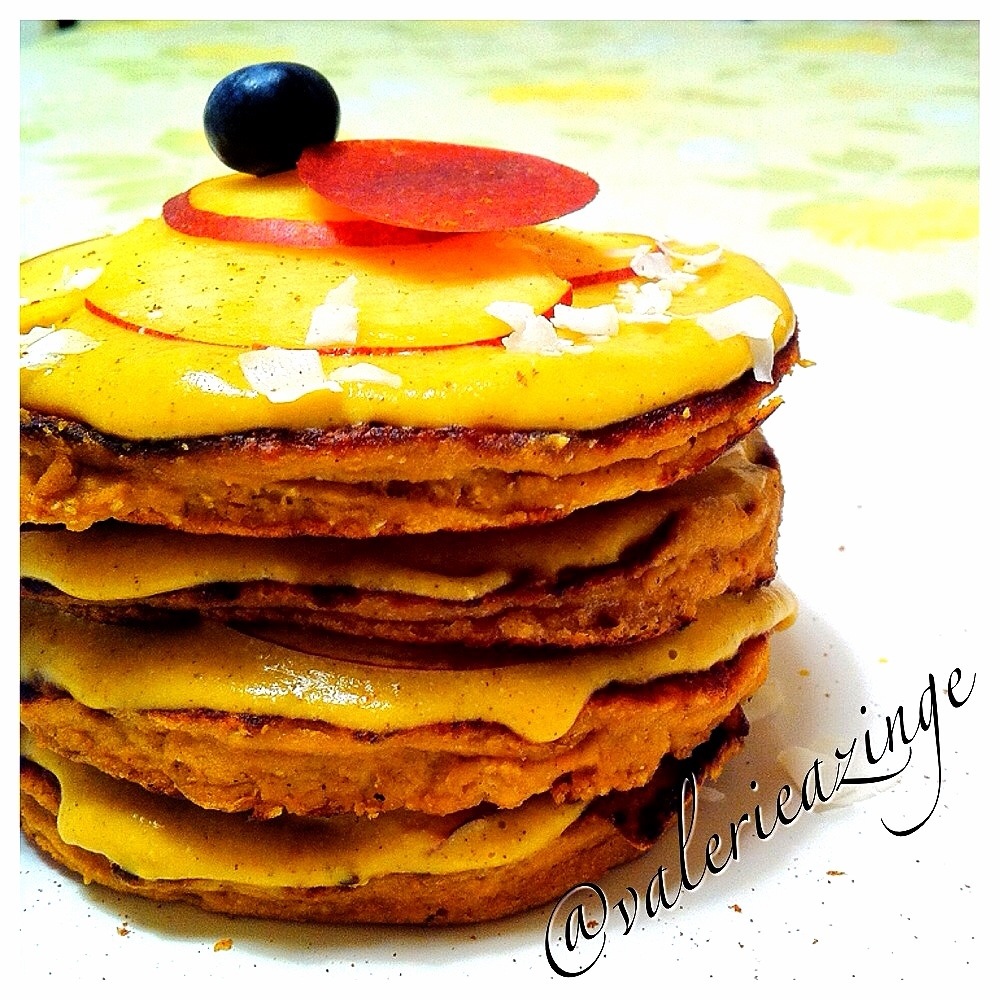 Yes! I promised I would make some pumpkin pancakes with my pumpkin custard recipe, so here they are! These were simply delicious to say the least 🙂 Now i'm all out of pumpkin, thank God!
Recipe for pancakes:
1/4 cup organic canned pumpkin
2 1/2 tbsp almond flour
1 tbsp coconut flour
2 extra large organic cage free eggs
1 medium organic banana
1/8 tsp ground cinnamon
3 tbsp organic unsweetened almond milk
Coconut oil (for frying)
*Recipe for custard can me found in the "sides and others" category of my blog. Type in "custard" in the search bar and you will find it.
Place all ingredients in a food processor and purée until smooth
Scoop medium sized batter in a greased non stick skillet over medium heat. Flip when sides are slightly brown.
When ready, top with peach slices or toppings of choice and pumpkin custard