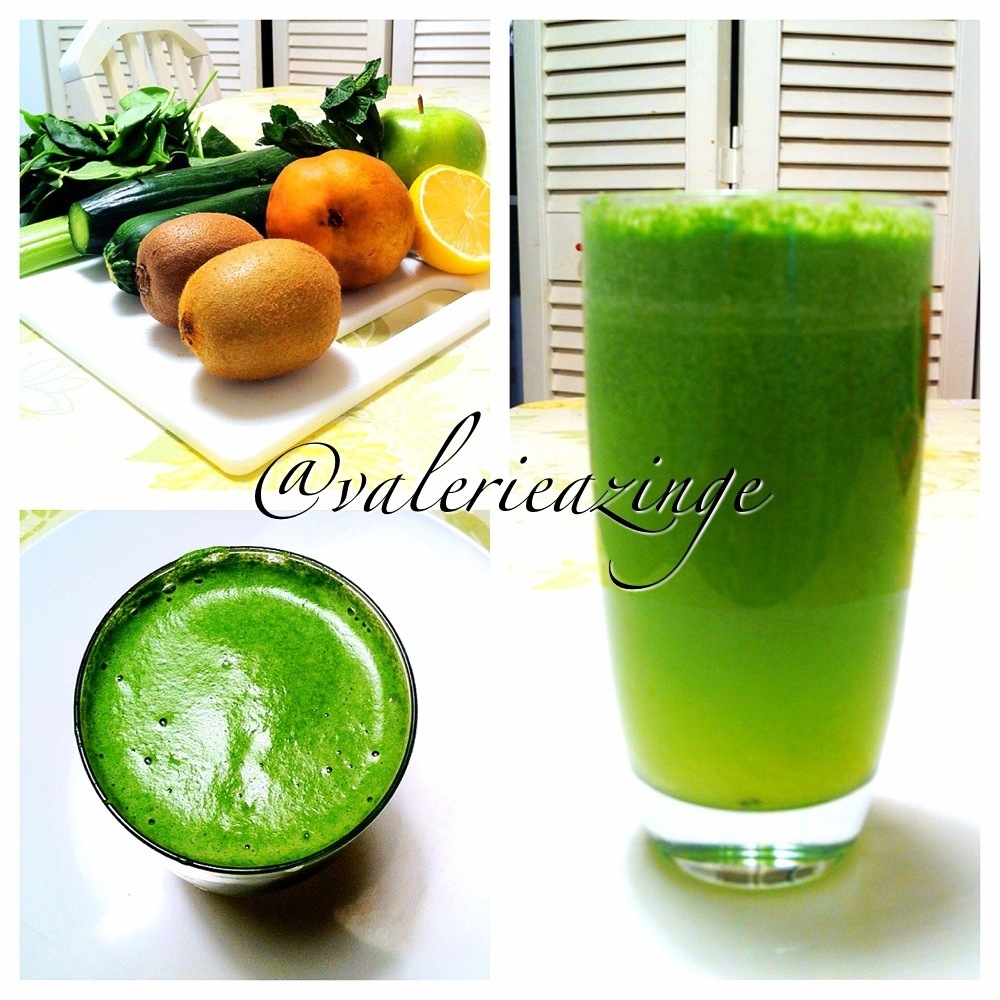 Time for some morning coffee before work. This is my natural energy booster because it is packed with iron, antioxidants, and vitamins. Happy monday everyone!
Recipe:
3 cups organic baby spinach
1 organic celery stalk
1/2 an organic cucumber
1 medium organic zucchini
1/4 cup organic mint leaves
2 organic kiwis
1 organic bosh pear/or barrett pear
1 organic granny smith apple
1/2 an organic lemon
Juice all ingredients in a juicer and drink up!