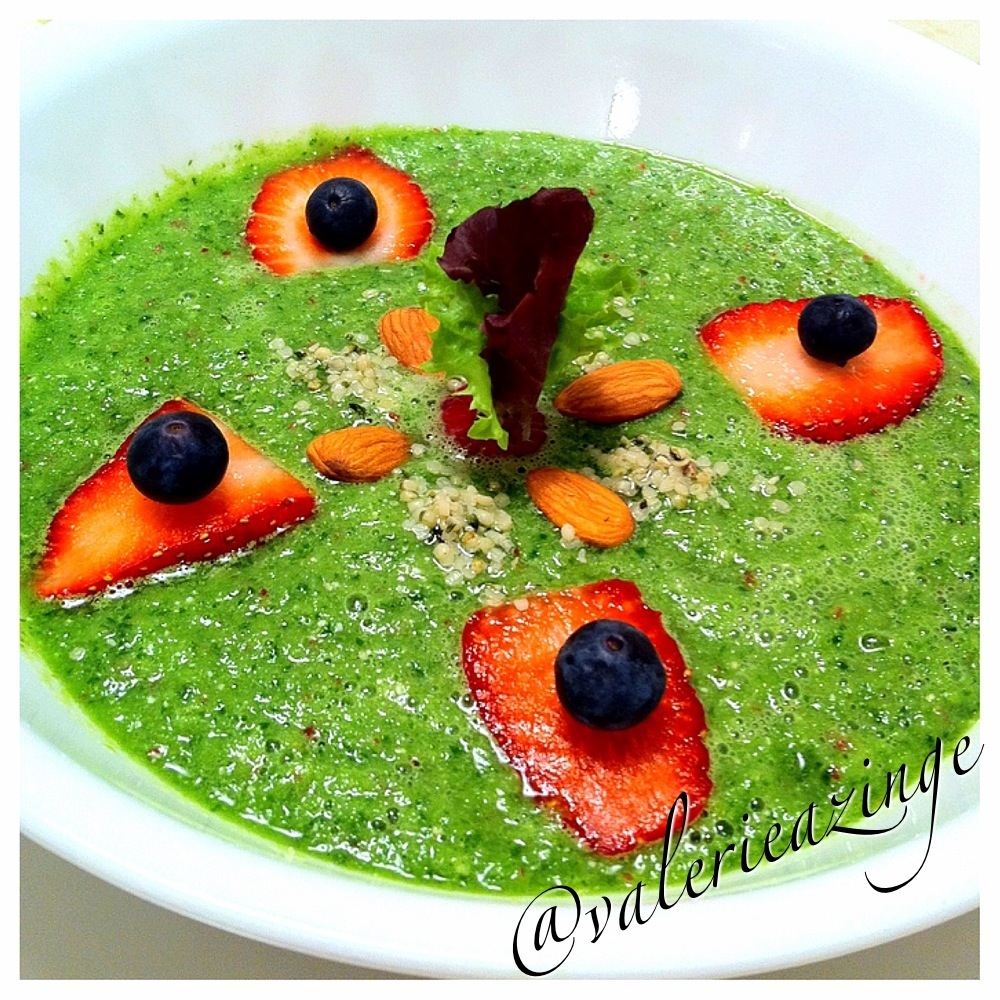 Another way to enjoy your green smoothie is to eat it with a spoon! It can be a meal replacement depending on the ingredients you add to it. I always add a source of protein to my smoothies because it serves as a great post workout meal loaded with nutrition and tons of vitamins. Eat up this yummy bowl of good health!
Mega green smoothie power bowl
Recipe:
1 large organic red apple (cored)
Half a small lemon
1/2 an organic small cucumber
4 large organic kale leaves
1/2 cup organic chopped parsley
1/3 cup organic chopped celery
3 tbsp organic raw hemp seeds
2 cups cold water
Fruits and nuts to garnish
Place all ingredients in a blender and puree until smooth, then garnish with toppings of choice.