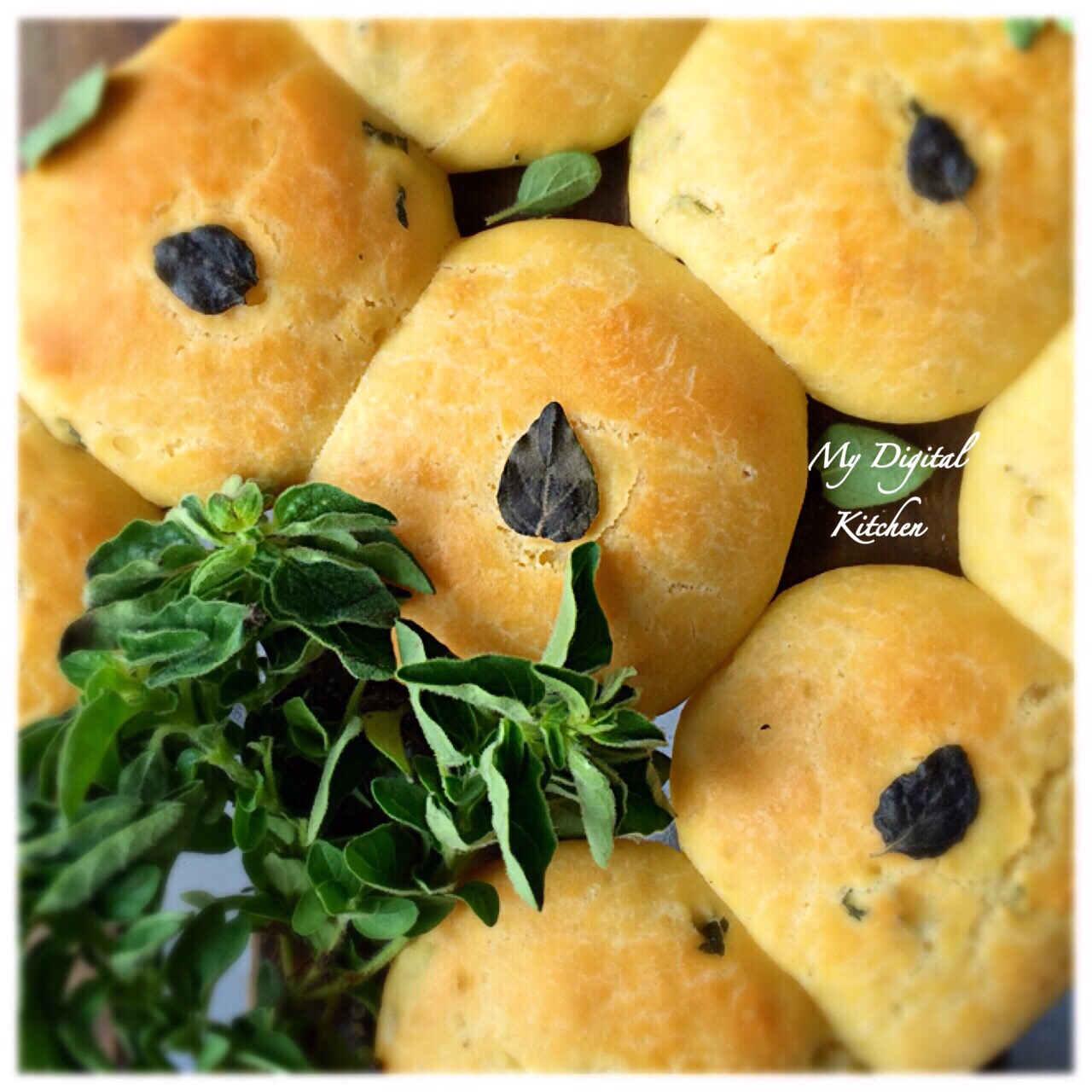 Light, fluffy, easy and healthy dinner rolls. These easily pair with anything, and of course you don't have to eat them only at dinner time? These were made with light spelt flour, and are low in sodium and sugar, plus you can't go wrong with using fresh herbs? Have a wonderful day!
Recipe: yields 12 rolls
1 ½ cups light spelt flour
1 tsp active dry yeast
2 tbsp warm water
1 organic cage free egg (whisked)
½ cup unsweetened almond milk
1 ½ tbsp melted butter
1 tbsp organic cane sugar
½ tsp sea salt
¼ cup fresh oregano (chopped)
First, using warm tap water, mix water and yeast in a bowl and let it sit for 15 minutes.
In a large bowl, add in flour, salt, and egg, then mix. Add in yeast and water mixture and mix until doughy, then slowly add in milk and knead until you get a moldable batter. If your dough is too sticky, add a little more flour on the base and knead it. Your dough should be soft.
Grease a large bowl with coconut oil and place dough in it. Cover the bowl with a towel and let it rest for 1 ½ hours until the dough is double the size.
When ready, knead your dough again for 2-3 minutes and add oregano while kneading. Grease a baking tray (I used a Pyrex baking tray) and make round balls (about 1/3 cup). Place rolls in the baking tray making sure they are about 1.5 to 2 inches apart. Cover the dish with a towel and let the rolls rest for another 1 ½ hours to rise. Preheat oven to 355°F.
Before putting the rolls in the preheated oven, brush the top with melted butter or coconut oil t make it nice and moist, then bake in the oven for 20-25 minutes or until golden brown.
Serve when cooled.