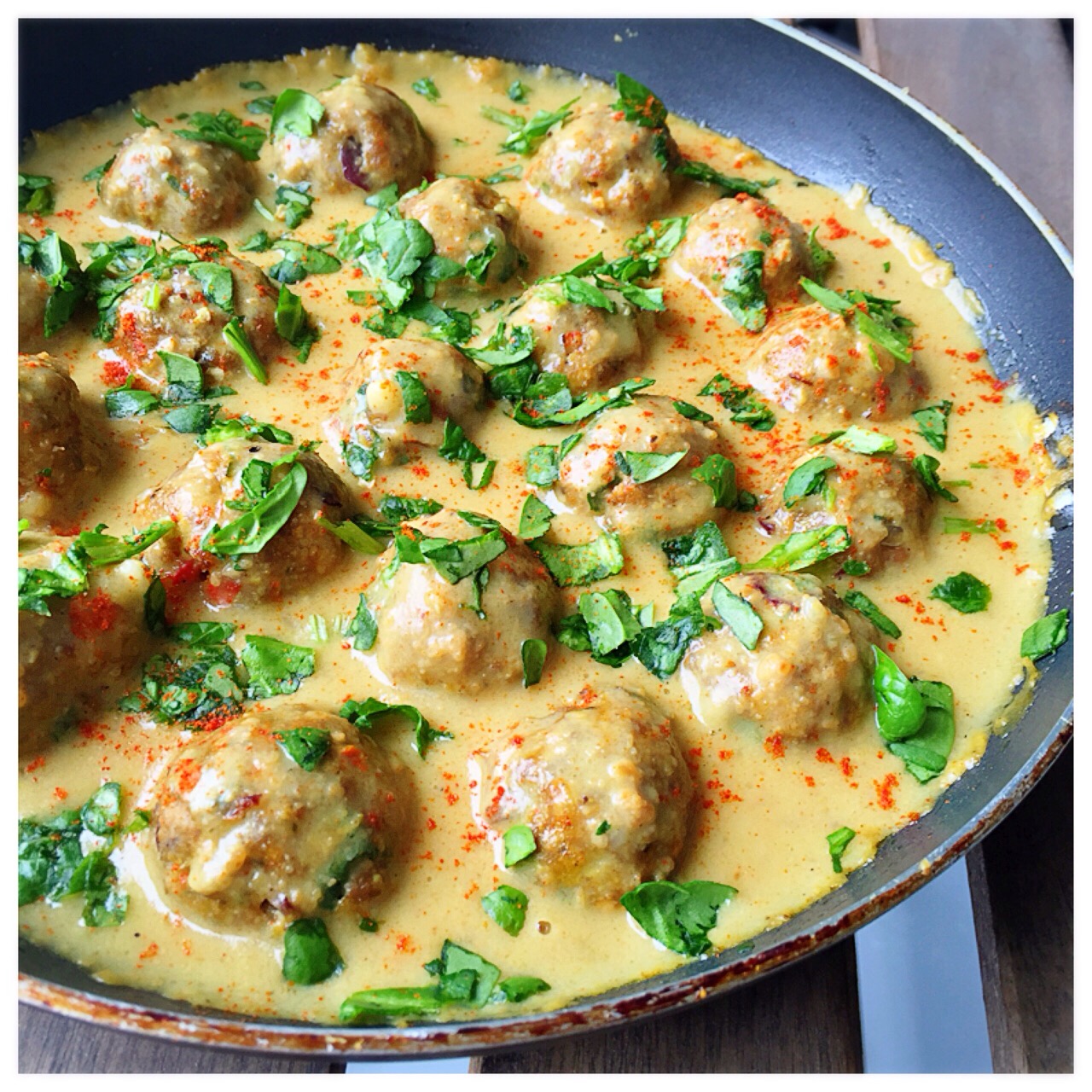 Now this is just what you need to get you through the rainy day we are having☔️? This recipe is full of flavour and very paleo friendly (you can sub cashew butter for peanut butter). I used almond flour instead of breadcrumbs for the meatballs and light coconut milk instead of the regular version for the sauce. So if you're a health nut like me, then this is right up your alley! This pairs well with rice (regular or cauliflower rice), potatoes, plantains..you name it!
1 lb lean ground turkey
1 tbsp thai fish sauce
1/2 cup chopped red onions
1 tbsp garlic powder
1 cup chopped spinach (plus extra for topping)
1 cup almond flour/meal
1 cage free egg
1 tbsp green curry paste
For Sauce:
1 can light coconut milk
1 tbsp virgin olive oil
1 tbsp green curry paste
2 tbsp organic peanut butter (or cashew butter)
Salt and pepper to taste
1/4 tsp paprika
1 tsp light brown sugar (optional)
1 tsp cornstarch + 2 tbsp water
Preheat oven to 375°F and line a baking sheet with parchment paper.
Combine all turkey ingredients in a bowl. Roll mixture into palm size meatballs and place 2 inches apart on a baking sheet. Bake for 30 minutes and when ready, set aside and make your sauce.
Heat olive oil in a saucepan, then add curry paste and cook for a couple minutes on medium high heat. Add remaining sauce ingredients, then stir and cook on medium low for 5 minutes with the top covered.
Add the meatballs to the sauce and toss until the meatballs are fully coated. Garnish with spinach or herb of choice.
Serve with side of choice.