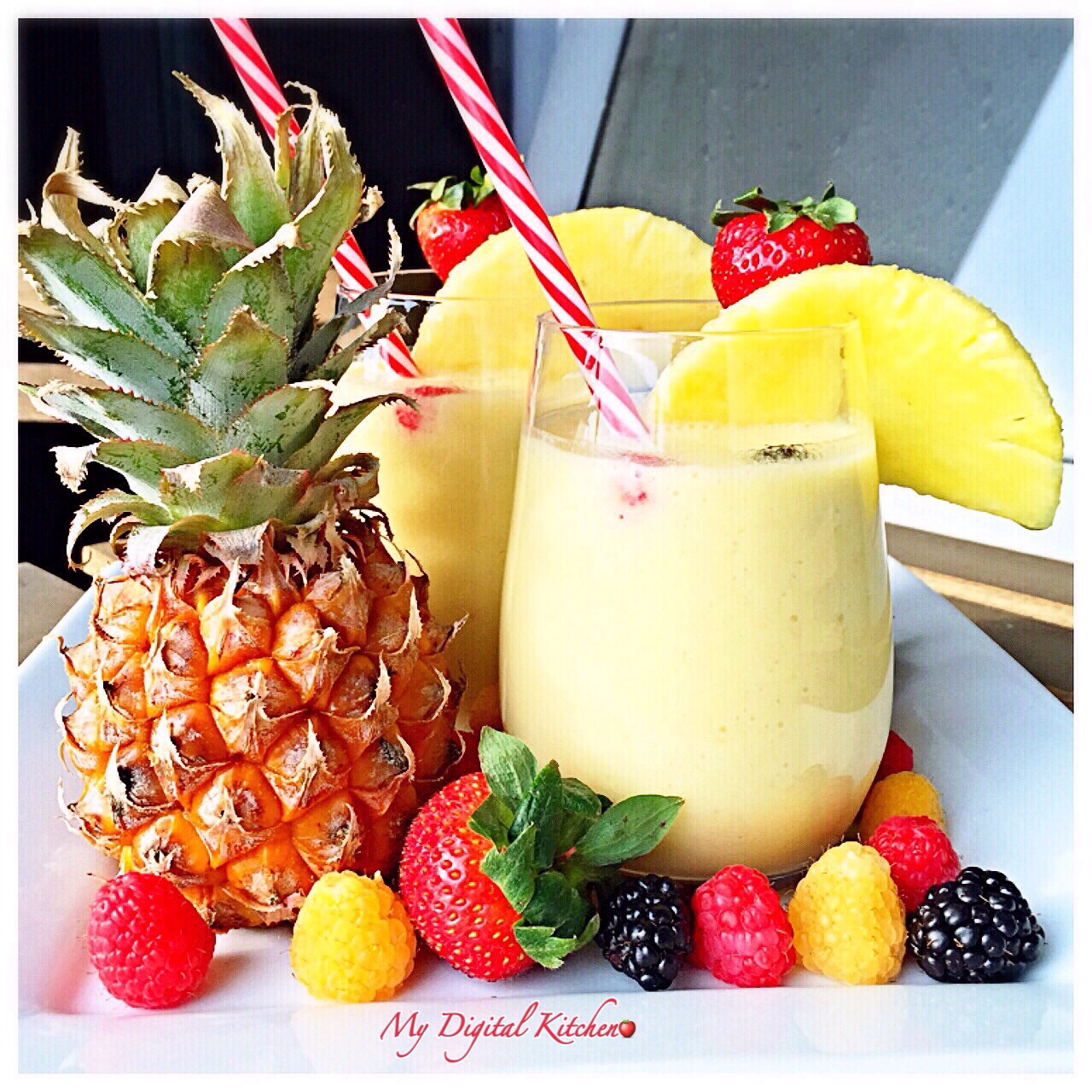 It's nice and sunny outside!☀️☀️ Enjoy these babies on your balcony or even make them at a bbq! Yummy, light and very refreshingly delicious! These contain:
2 cups pineapple chunks??
1 banana?
1 cup unsweetened coconut milk (light)?
1 cup unsweetened almond milk?
1 cup Ice?
Blend all ingredients in a blender. Serves 2.
If you want to make these as a drink and not a smoothie, juice half a pineapple and mix with with unsweetened full fat coconut milk from the can. Add in some rum if you'd like?