PALEO BOURBON APPLE GALETTE
Author: Valerie Azinge
Prep time:
Cook time:
Total time:
Serves: 10 Servings
FOR CRUST
1 ¼ cup almond flour
½ cup arrowroot starch (or cornstarch, but not paleo)
1 tbsp monk fruit sugar
½ tsp ground cinnamon
¼ tsp kosher salt
1 stick unsalted cold butter, cubed
¼ cup ice water
FOR FILLING
2-3 ginger gold or gala apples, peeled and sliced
1.5 tbsp monk fruit sugar
½ tsp ground cinnamon
2 tbsp bourbon (or Irish whiskey), optional
EGG WASH
1 beaten egg
In a large bowl or a food processor, start by combining the almond flour, starch, sugar, cinnamon, salt and butter until the batter is crumbly. Add in 1 tsp of ice water at a time until the dough starts coming together. You may not need the full ¼ cup of ice water in the event that your dough already sticks together, so play it by ear. Once your dough is formed (but not too sticky), flatten it out into a 1-inch disk and wrap it in seran wrap. Refrigerate for two hours, or overnight.
When your dough is ready to roll out, remove from the fridge and preheat your oven to 350°F. Roll out the dough between two pieces of parchment paper into a 10-inch round disk. If you find that the dough is too hard to roll, leave it at room temperature for about 1 minute. Remove the parchment paper on top and place the rolled out dough with the parchment paper at the bottom on a baking sheet.
Combine filling ingredients in a bowl, then arrange sliced apples in the middle of the dough, leaving at least an inch of space around the crust edges. If you have left over apple slices, place them in a ziplock and put in the freezer. You can warm them up and eat them with your oatmeal.
Gently fold over the dough around the apples. Brush the edges with your egg wash. Bake for 40-45 minutes until the edges are golden brown. Serve and enjoy.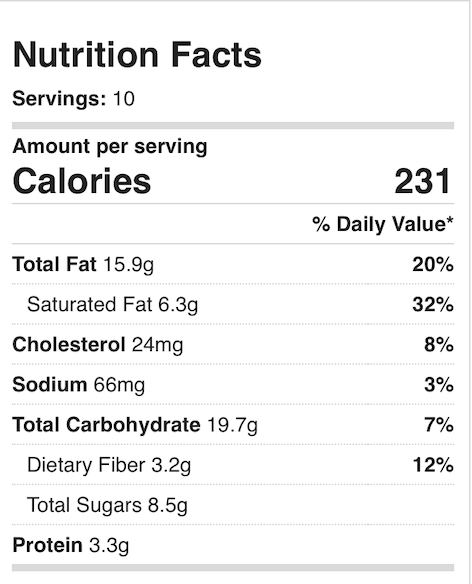 Recipe by
My Digital Kitchen
at https://www.mydigitalkitchen.ca/2020/09/30/paleo-bourbon-apple-galette/